PlexiCam: The best way to look great on video
Starting at

$50.00 USD
Position any webcam, anywhere, on any screen
Move your webcam, DSLR or mirrorless camera near your line of sight to maintain eye contact while viewing your audience, notes, presentation, and more.
Watch PlexiCam Testimonials
0.22 inch (5.59 mm) depth
Connect with online video like never before.
PlexiCam's patented mechanism allows you to decide where you want your webcam. You're no longer stuck with webcams mounted to the top or bottom of your monitor. The flexibility to position your webcam means that you will always maintain eye-contact with your audience.
Browse products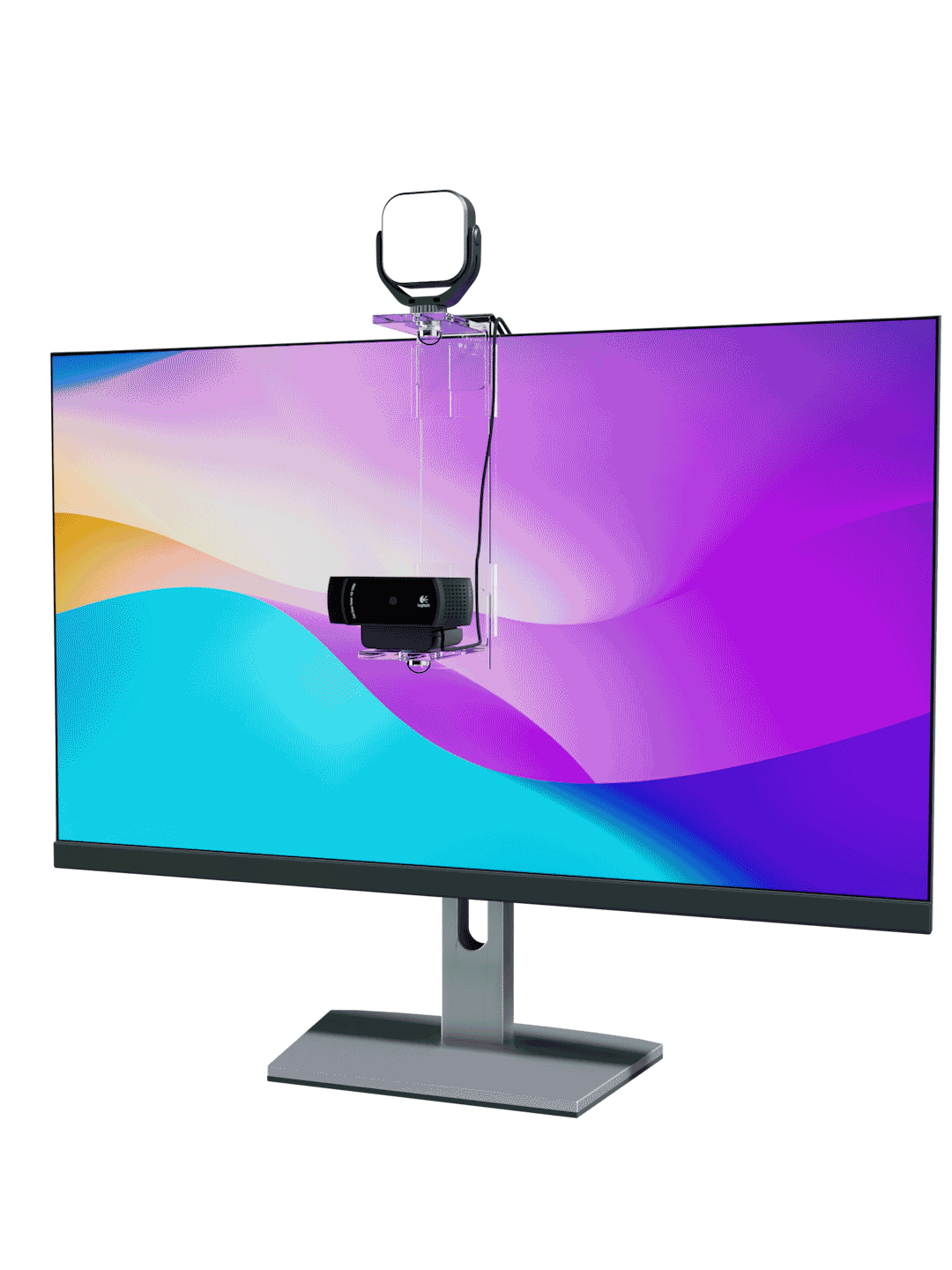 Any camera. Any monitor. Any place.
PlexiCam is the perfect video platform. No matter what camera or computer you're using, PlexiCam scales with you, from your laptop and webcam to a widescreen desktop monitor with a professional mirrorless camera.
Buy now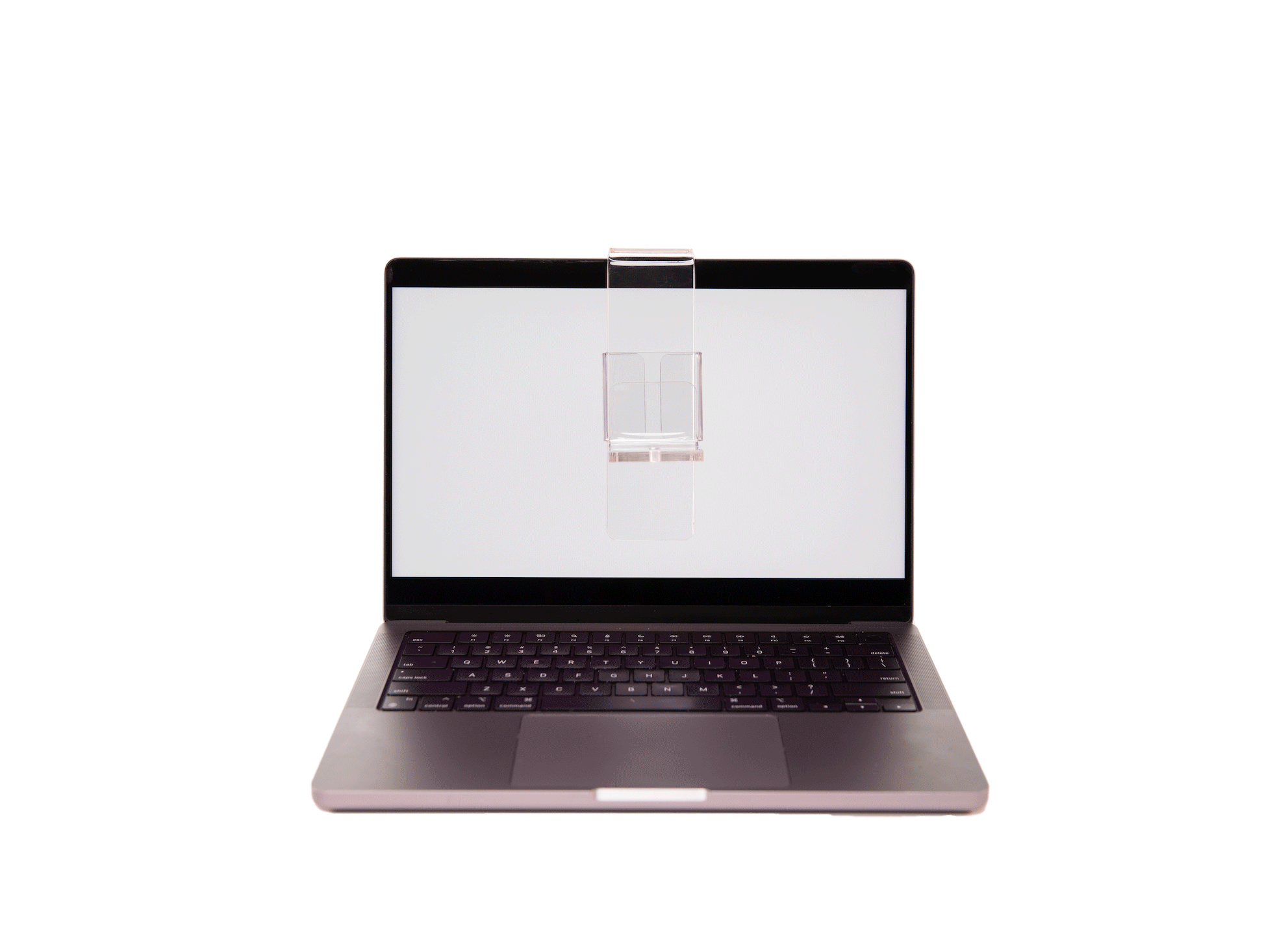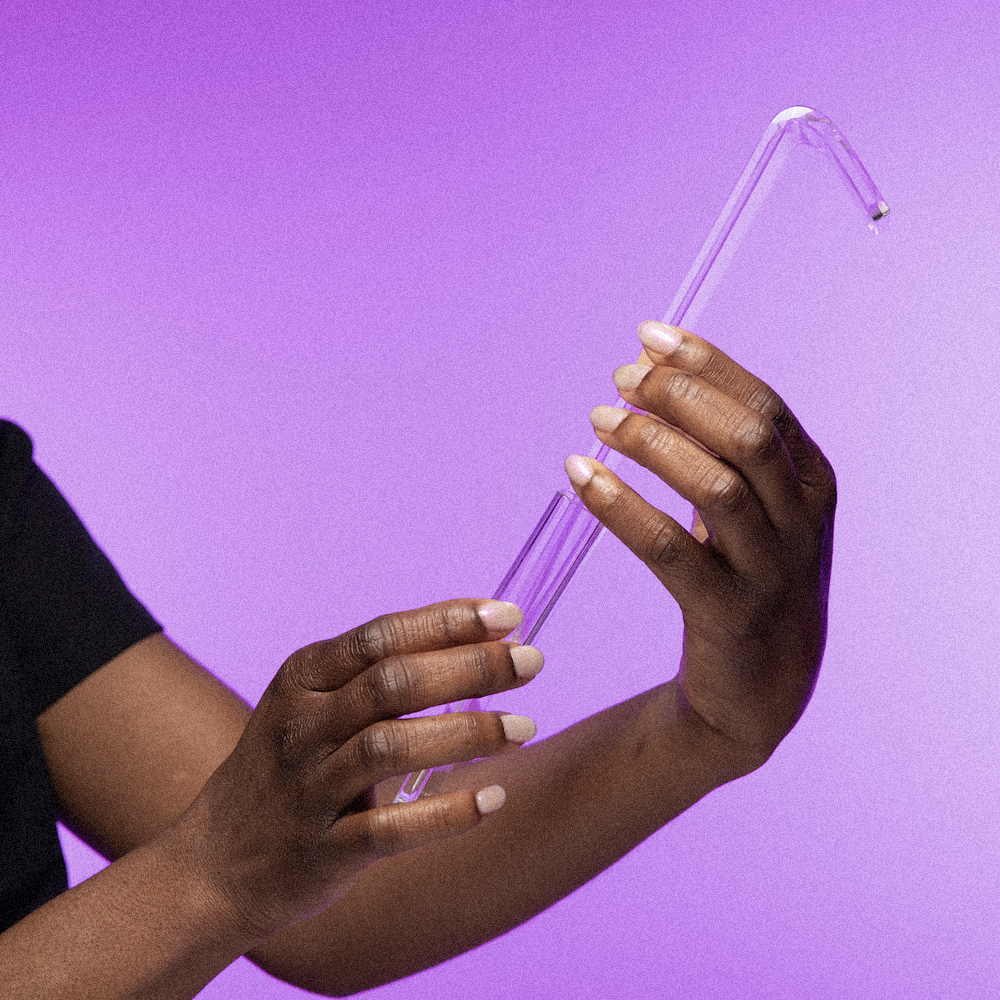 With PlexiCam you'll be
broadcasting like a pro in minutes.

Just slide the adjustable friction
sleeve onto the hanger.

Attach your favorite webcam,
mirrorless, or DSLR to the shelf. PlexiCam's many models handle any camera, even your smartphone!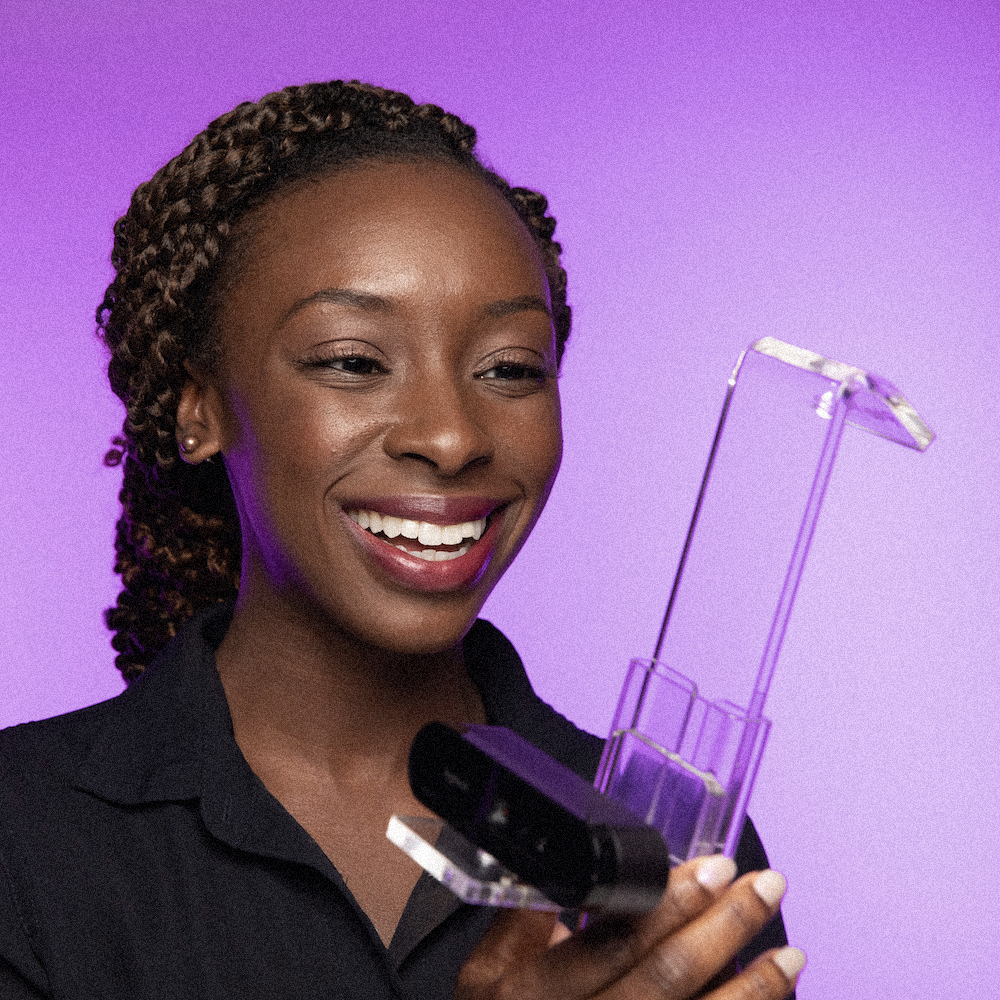 Hang PlexiCam on any monitor
from a laptop to a 65" display
and get ready to look great

Used by professionals at
Using PlexiCam as a Teleprompter
PlexiCam is an ideal teleprompter; no bulky equipment, use any monitor, and look like a pro.
With PlexiCam
Without PlexiCam
with Road Warrior LED light
ambient lighting
Eye to Eye™ - Making Eye Contact
With PlexiCam's Eye to Eye™ technology you will always be able to look directly at the person you are speaking with while also looking at the camera because you can easily move your camera to anywhere on your screen.

Built-in, top-, or bottom-mounted webcams make it nearly impossible to create a human connection. You are either looking at the person on your screen and look disconnected to them, or you're looking at the camera and can't see the person on your screen.

Use Your Own Camera
Webcams are changing so rapidly that the last thing you want is to be tied to any particular model. With PlexiCam, you can use the camera you like best.

There's nothing you can do to change your built-in webcam. As new webcams improve in quality you're still stuck with your old built-in webcam.

Professional Lighting
PlexiCam is a complete platform that includes optional hi-quality LED lighting. And unlike annoying and bulky ring lights, our LED light is among the most powerful and portable on the market.

No matter how great your webcam is, if it's not matched with the right adjustable light, your image ends up suffering.

A Complete Platform for Online Video
PlexiCam provides everything you need, including top-notch service to make sure you always look
great! And it's a scalable platform that grows with you as your needs grow.

Our most popular PlexiCam
The PlexiCam Pro is ideal for desktop monitors and it's our most popular product. Start with the Pro and add PlexiCam accesories such as an LED light, extension, phone holder, and carrying case.
Go to the PlexiCam store
PlexiCam Pro
---
Regular price
$85.00 USD
Sale price
$85.00 USD
Unit price
per
Sale
Sold out